Get Spartan Stadium Strong at Track Tuesdays
Train for your next Spartan Stadium Race at
Track Tuesdays!
Short, fast, with no dirt and no mud but plenty of stairs - Spartan Stadium Races are their own unique animal. Join me on Tuesdays in the weeks leading up to a Spartan Stadium Race for Track Tuesdays at Corsair Stadium on the campus of Santa Monica College.
Track Tuesday workouts will focus on overall conditioning specific to Spartan Stadium Races, including speed, endurance, stairs (lots of 'em!), sandbell carries, animal movements, stadium race-specific obstacle training, and of course - burpees (lots of 'em!). These workouts will help you prevent fatigue so you can move efficiently and speedily through a Spartan Stadium Race.
Workouts are designed by Certified Spartan SGX Coach Robin Legat (that's me, in the Green Bay Packers shirt in the photo above). I will be training right alongside you - pushing you to push yourself the entire time.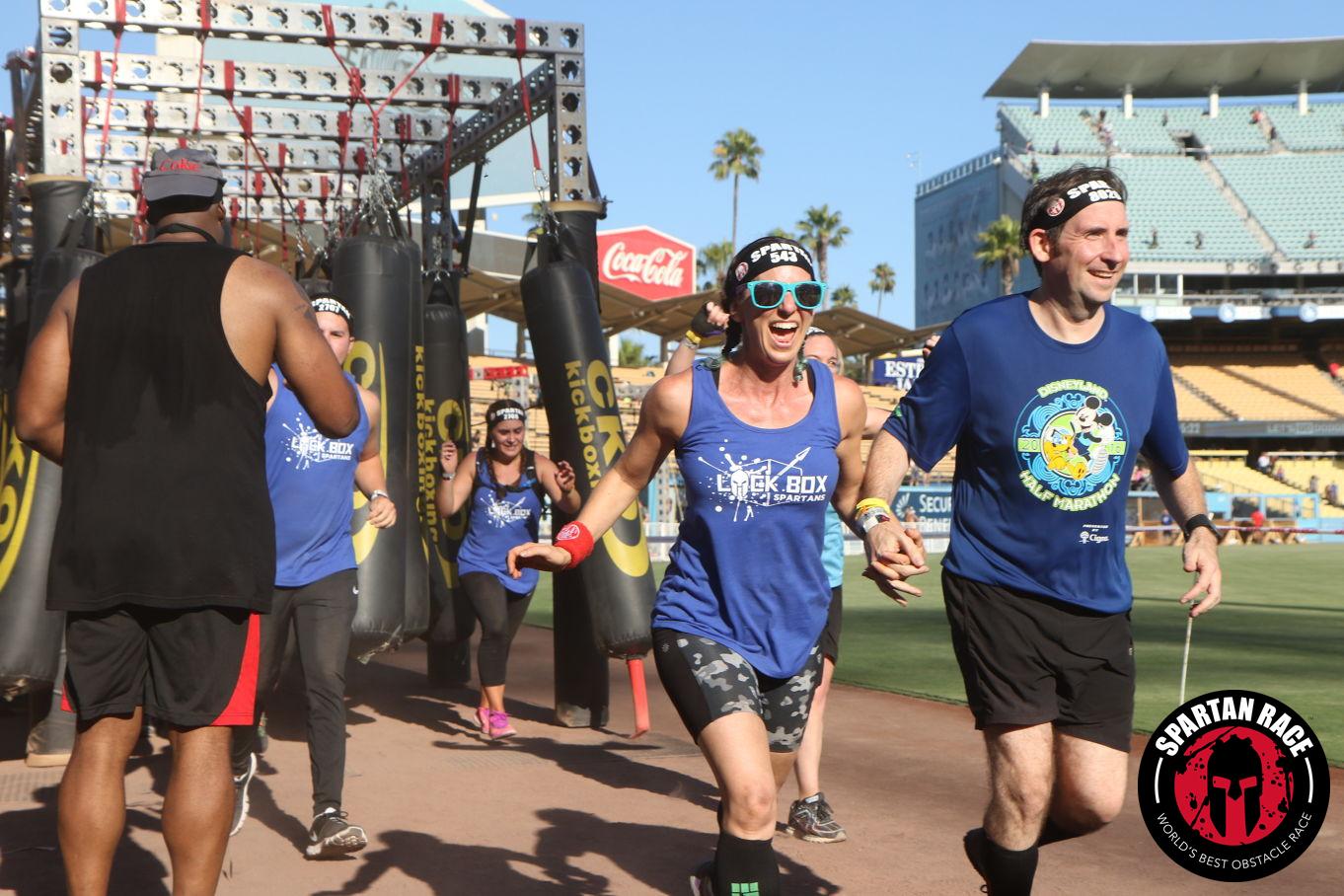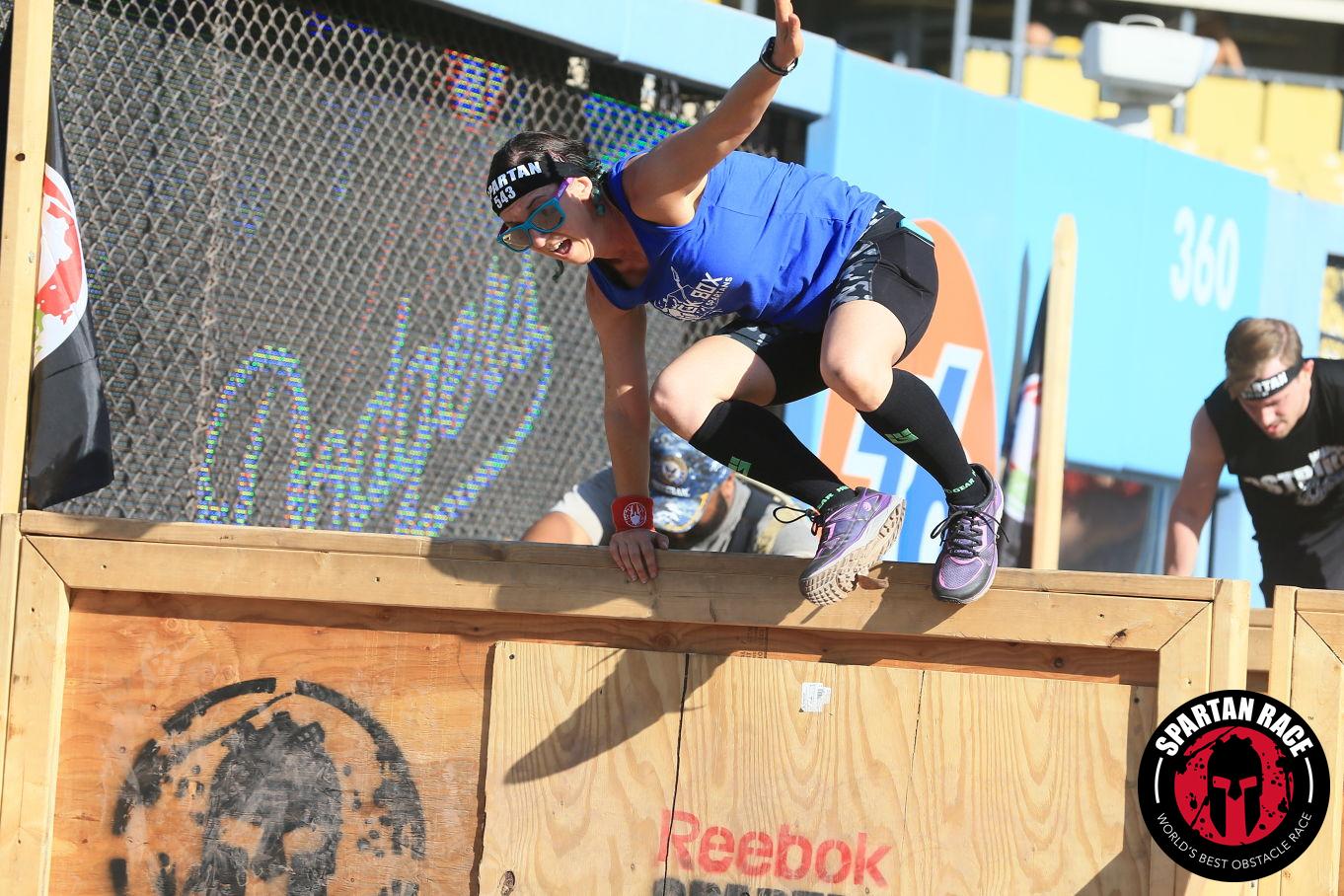 Next session - March 6 - april 24
(no class on march 20)
Tuesdays from 6:30am - 7:30am
Santa Monica College - Corsair Stadium
Park and enter on 16th Street near Pearl. Meter parking is free until 9am. Bring water!
Price
In order to make the most of your Track Tuesdays experience, it is recommended that you purchase an unlimited Track Tuesdays Pass. This will allow you to get the most bang for your buck, especially if you plan on attending most or all of the classes. Purchase this pass once and gain access to every Track Tuesday workout during the current session.
A la carte classes are also available if that works better for your schedule. Single classes can be used for any Overcome Any Obstacle Fitness class, including Strength & Conditioning Bootcamp, Obstacle Race Training and Track Tuesdays.
Track Tuesday classes are free for anyone with a Monthly Membership, which grants you access to all Strength & Conditioning Bootcamp, Obstacle Race Training and Track Tuesday classes. Click HERE to learn more about additional training and membership options. Once you purchase your class, reserve your spot by clicking on the Track Tuesdays date you plan on attending in the calendar below: